Free Shipping on Orders of $99 or More! Find out more!
Having trouble logging into your account? Click Here

Tea of the Month Club - Winter Special
Roy Kirkham Infuser Mug - English Roses SALE
Roy Kirkham Infuser Mug - Redoute Rose SALE

View current newsletter?

Is it really in stock? Yes It Is!
In recent years, and especially the last several months, I've been receiving the same question from new customers. "Is what I want really in stock? The simple answer in our case is," YES, it is in stock."
continue reading...

Follow Us!
Yorkshire Gold Tea has been added to your basket.
Yorkshire Gold Tea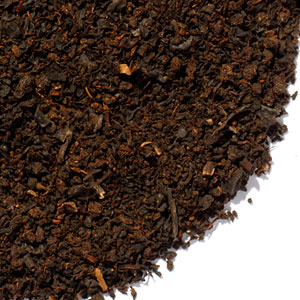 From Taylors of Harrogate,
Yorkshire Gold
is one of the most popular English Breakfast-style black blends available. A blend of black tea from the Assam valley of India, Africa, and Sri Lanka (Ceylon), it is strong enough for breakfast, but great anytime. Known for its smoothness, if you like black tea, you'll love it. Makes great iced tea too. (See our
"How to Make Iced Tea"
section.) Use one teaspoon per cup and steep in freshly boiled water for 3-5 minutes.
Average Customer Rating





Reviewer: Kristina 10/13/2009
great flavour! and a terrific caffine kick
Number of ratings: 2
Log in
to review this product.