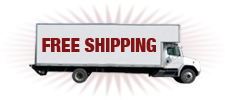 Free Shipping on Orders of $99 or More! Find out more!
Having trouble logging into your account? Click Here


Cafe Style Glass Teapot w/infuser


Adele Cup and Saucer - Red SALE

View current newsletter?

Is it really in stock? Yes It Is!
In recent years, and especially the last several months, I've been receiving the same question from new customers. "Is what I want really in stock? The simple answer in our case is," YES, it is in stock."
continue reading...

Follow Us!
Lady Londonderry Tea has been added to your basket.
Lady Londonderry Tea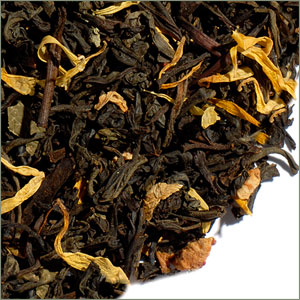 Lady Londonderry Tea
, a black tea blend lightly flavored with strawberry and lemon, has been a hit for afternoon tea and tea parties. Good hot or for iced tea. (See our
"How to Make Iced Tea"
section.) Blended from Ceylon and Assam black teas, freeze dried strawberries, lemon balm, sunflower and calendula petals, this tea has a lovely mild fruitiness that begs to be sipped on the patio overlooking decadent summer blossoms! Use one teaspoon per cup and steep in freshly boiled water for 3-5 minutes.
Average Customer Rating






Reviewer: Sara 02/12/2012
One thing I will say is that this tea should be tried without sugar or anything that sweetens it first. It is sweet enough by itself.
Reviewer: Carly 11/16/2013
As another reviewer said, very sweet in fact, almost too sweet for me. For context, I never add sugar to tea [with the exception of an occasional Indian-style masala chai]. Still, this did hit the spot just now as an afternoon tea... I'm planning to steep another cup right now. Not an every day tea for me, but will join the rotation.
06/29/2013
I tend to drink only flavored black teas, and I especially favor ones that are smooth with low acidity. This tea is both flavorful and smooth, and it smells amazing! [I brew black teas for only about 1 minute, stirring. This releases most of the caffeine, and prevents even "cheap" supermarket tea from being too astringent. It make supermarket tea bearable, it makes fine tea like *this* smooth and amazing.]
04/16/2013
I first had this tea from another vendor and as a tea-aholic, it joined the ranks of favorite teas on my "tea pantry shelf." I have read that this was Princess Diana's favorite tea.
01/03/2013
I first had this tea at a tea party and out of the dozens of tea's served, this one stood out. I am hooked and have even switched from my usual morning coffee to this tea. Amazing.
Number of ratings: 8
Log in
to review this product.