Samovar Blend Tsarina Tea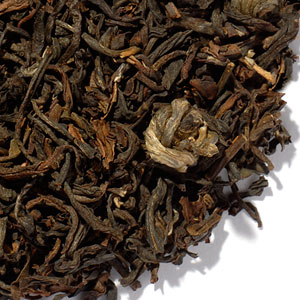 Samovar Blend Tsarina Tea is a blend of tippy Yunnan and Assam teas with hand rolled China green tea pearls. Formulated in the late nineteenth century for the czars of Russia. Beautiful looking and delicious. A great afternoon tea. Use one teaspoon per cup and steep in freshly boiled water for 3-5 minutes.
Average Customer Rating





Reviewer: Daniel 07/21/2012
Very nice flavor. Actually think it makes a great morning tea.
Number of ratings: 2
Log in
to review this product.