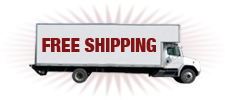 Free Shipping on Orders of $99 or More! Find out more!
Having trouble logging into your account? Click Here



Ceylon Lumbini Special Tea FBOPFEXS - SALE

Antony and Cleopatra Heart Shaped Black Tea - SALE



Subscribe to our email newsletter to learn about new teas, sales, and more. Newsletters are normally sent every other week, and nothing else will ever be sent when you subscribe.



Get the most out of Oolong Teas
Oolong teas cover the range from green to black, with a wide variety of flavors. Learn how to make the most of this wonderful tea category."
continue reading...

Follow Us!
Masala Chai Tea has been added to your basket.
Masala Chai Tea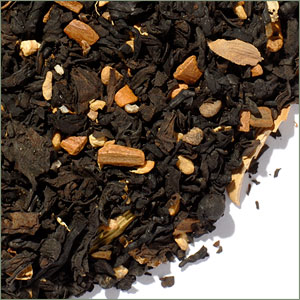 Our Masala Chai Tea has a complex, traditional Masala flavor, is somewhat less peppery than the old version and is considerably less expensive. Black tea flavored with ginger root, cinnamon, green cardamom, ginger and vanilla flavor.

Chai is typically made using a rich black tea, usually an Assam, and istraditionally brewed in heavy milk with a mixture of spices. Each recipe can be different depending upon the spices used. Indian chai is often referred to as Masala Chai. The word "chai" literally means "tea." Different languages use various forms of this word - for example Portuguese call it "cha," Hindus call it "chai," and in Chinese the sound of the symbol for tea sounds very much like "cha." "Masala" is the word for the mixture of the various spices - hence Masala Chai.

Use one teaspoon per cut of fresh boiling water and steep for 3-5 minutes.
Average Customer Rating






09/26/2014
I'm generally disappointed by chai mixes, but this was surprisingly good. I powered through my four ounces in record time and apparently now I'm back for more.
02/03/2014
I am quite happy with this chai. It has great flavor and scent. I got it on sale to try it and will considering buying it again.
Reviewer: Stephanie 01/04/2014
I had been searching for chai tea to make that would most closely resemble the chai I fell in love with in India. Thankfully, I stumbled across this Masala Chai when visiting in Fort Collins. I use the Masala Chai as my base and then add a pinch or two more of my favorite Indian spices to make an awesome cup of Indian Masala Chai. Thanks for such a great product! I am sold!
Number of ratings: 8
Log in
to review this product.