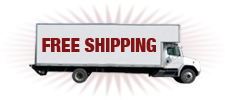 Free Shipping on Orders of $99 or More! Find out more!
Having trouble logging into your account? Click Here



Green Rooibos Oasis Tea - SALE


Lucky Dragon Hyson Green Tea (Young Hyson) - SALE



Subscribe to our email newsletter to learn about new teas, sales, and more. Newsletters are normally sent every other week, and nothing else will ever be sent when you subscribe.



Looking Back on 15 Years
"So, 15 years later, we remain determined to stay focused on our original goal. To offer a wide variety of the best teas available at reasonable prices."
continue reading...

Follow Us!
Ceylon Lumbini Special Tea FBOPFEXS has been added to your basket.
Ceylon Lumbini Special Tea FBOPFEXS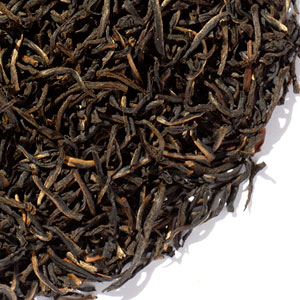 The Lumbini Tea Factory, located in the Matara district of Sri Lanka's Southern Province is by all counts a model for the global tea industry. Not only are their teas utterly spectacular, but also their commitment to safe practices, sustainability, and the environment is second to none. Lumbini's attention to detail has led it to earn a merit award as the best tea factory in Sri Lanka by the Specialty Tea Institute of America (STI). Not only that, but Lumbini composts all of its organic waste to be used as a natural fertilizer and also plants trees to help maintain their surrounding forests.

The finished leaf of the Lumbini Special FBOPFEXS (Flowery Broken Orange Pekoe Fannings Extra Special) is exceptionally well crafted and very stylish, overflowing with golden and silver tips. The cup is likewise superb with an amber liquor opening up to a refreshing medium body, mouth-filling astringency, and delicate notes of plum on the finish. Our Ceylon Lumbini Special tea is an exceptional tea from an exceptional source! Use one teaspoon per cup and steep for 3 minutes in freshly boiled water.

Lori's comments: Our Ceylon Lumbini Special is of the most delicious black teas I've tried in a long time, and definitely the best Ceylon. This tea won a special merit award in a Ceylon contest recently due to its unusual characteristics. Ceylons tend to be fairly light and bright, but this one is very rich, strong, and smooth. It has the richness of an Assam and the smoky overtones of a China black. It is less astringent than most Assams, too.
Average Customer Rating






02/07/2011
This is the best black tea I have tried. I can taste why this tea has won awards- 5-STARS
Number of ratings: 3
Log in
to review this product.