Orange Cookie Tea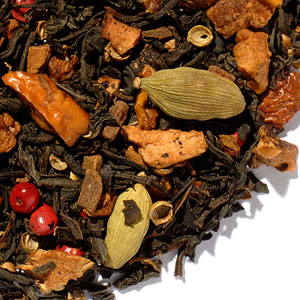 Our delicious Orange Cookie Tea combines black tea, apple pieces, cinnamon bits, coriander, flavoring, cardamom pods, orange slices, pink peppercorns, and cloves. Use one tsp. per cup and steep for 3-5 minutes in freshly boiled water.
Average Customer Rating






Reviewer: Jennifer 11/11/2015
Amazing!
Reviewer: Patty 10/11/2015
I absolutely LOVE this tea. It truly does taste like an orange cookie. I don't usually like orange flavored teas, but this is just something incredible. I could drink this all day.
Reviewer: Bethany 09/29/2012
my absolute favorite!! it's like drinking hot liquid birthday cake!!
Number of ratings: 8
Log in
to review this product.