Earl Grey Cream Tea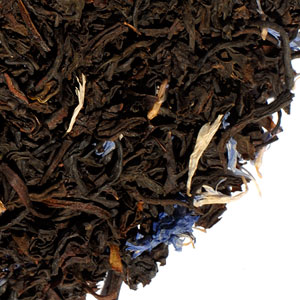 This blend combines the finest black tea along with Earl Grey's signature bergamot flavor. It also boasts a smooth creaminess with vanilla overtones for a special experience in tea flavor. Use 1 tsp. of leaves per cup and brew 3-5 minutes in freshly boiled water.
Average Customer Rating





Reviewer: Chris 06/21/2011
This is my favorite everyday tea. It is great hot or cold. The vanilla is not overdone. It adds a nice smooth texture which is extremely enjoyable. It is a 10/10.
Reviewer: D. 11/07/2014
My favorite tea. Aromatic, tastes great with or without milk and sugar. I don't know what the cream component is besides vanilla. Bright and warm. But so tasty.
09/12/2014
Love this tea. Earl Grey has always been my standard go to but this tea tastes smooth and creamy. I drink mine without anything added. My third order
Reviewer: Cameron 02/20/2013
Test. EGC review & rating.
Reviewer: Gale 02/15/2013
This version of Cream Earl Grey is very good with just the right amount of bergamot so that it is not overly strong. The slight hint of vanilla adds a depth and smoothness that makes you say ummmmmm.
Number of ratings: 9
Log in
to review this product.