China Rose Petal Tea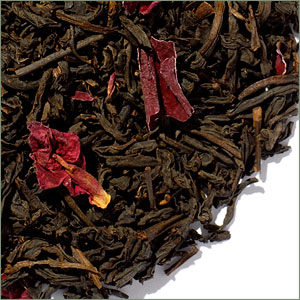 The month of June is considered the month of the rose because most rose bushes bloom by then. But this lovely tea is perfect for sipping any time of year. Winter might even be more appropriate as this tea has the ability to make any room burst with aromas of the arrival of spring. China Rose Petal Tea, however, is not a new arrival to the world of tea. People in China have been drinking rose-scented tea for thousands of years. In Britain, rose tea has been a staple of garden parties since the days of Queen Victoria. Just brew a cup, close your eyes, and take a sip... Where does this tea take you? Use one teaspoon per cup and steep in freshly boiled water for 3-5 minutes.
Average Customer Rating



Reviewer: Amanda 05/14/2013
I enjoyed the aroma of this tea, but the rose flavor was a bit too overpowering for my taste.
Number of ratings: 1
Log in
to review this product.