Earl Grey Jasmine Tea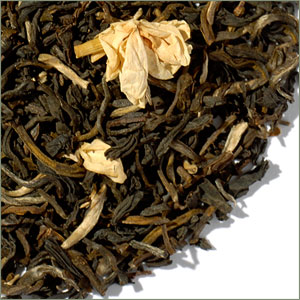 A soothing blend of two of the most fragrant teas, Earl Grey Jasmine combines black tea scented with oil of bergamot and green tea scented with jasmine. A nice "in between" strength makes this a perfect afternoon tea. The aroma alone will relax even the busiest executive or most harried mom. Use 1 tsp. per cup and steep 2 minutes in steaming water.
Average Customer Rating






12/07/2010
Very nice. Highly scented with Jasmine. It is almost as heavenly smelling it as it is drinking it.
Reviewer: Cheryl 03/11/2013
As a long time Earl Grey fan and a Jasmine devotee, I couldn't imagine these two combined. And I now find this is my favorite of all. I love this blend.
Reviewer: Dawn 07/28/2012
A perfect blending of my two favorite teas which makes this tea a double favorite for me.
Number of ratings: 4
Log in
to review this product.