Decaffeinated Chai Tea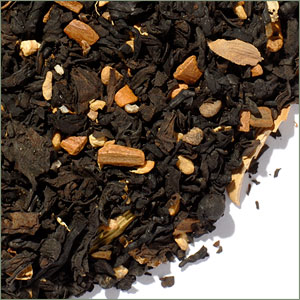 Our decaffeinated teas are naturally decaffeinated using a process that removescaffeine without using chemicals of any sort. The freshly plucked tea leaves arebriefly soaked in water and gently flushed with carbon dioxide (CO2). The CO2binds to the caffeine molecules and extracts them from the tea, leaving behind all the natural proteins that give tea its flavor. It also leaves many of thepolyphenols and antioxidants intact, so it's still good for you.
Average Customer Rating







Number of ratings: 1

Log in
to review this product.