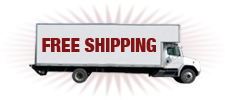 Free Shipping on Orders of $99 or More! Find out more!
Having trouble logging into your account? Click Here



Ceylon Lumbini Special Tea FBOPFEXS - SALE

Antony and Cleopatra Heart Shaped Black Tea - SALE



Subscribe to our email newsletter to learn about new teas, sales, and more. Newsletters are normally sent every other week, and nothing else will ever be sent when you subscribe.



Get the most out of Oolong Teas
Oolong teas cover the range from green to black, with a wide variety of flavors. Learn how to make the most of this wonderful tea category."
continue reading...

Follow Us!
Windsor Castle Tea has been added to your basket.
Windsor Castle Tea
Windsor Castle Tea is a strong blend of Darjeeling, Assam, and Kenya. Great for breakfast, takes milk and sugar well. Use one teaspoon per cup and steep in freshly boiled water for 3-5 minutes.
Average Customer Rating





Reviewer: Ann 06/27/2015
This is my favorite morning tea. Wakes me up loving every sip.
Reviewer: Holly 04/05/2014
Excellent tea, perfect with or without milk/sugar, it's delicious and not bitter. Has a natural slightly sweet taste that's very pleasant. Great any time. I'm buying this again.
Reviewer: Gale 02/15/2013
Windsor Castle is a great morning wake up tea. Never bitter or overly astringent. This has become my favorite black tea.
Reviewer: Richard 10/10/2012
If you like Tetley [imported from England not the US version Tetley] you will love this tea. While working in Scotland I got introduced to Tetley as the tea of choice by the locals. I've been importing it ever since until now because I have found something as good if not better in Windsor Castle. And to top it off I don't have to pay shipping from England to get it! This is my new everyday anytime tea I just love it. Don't get me wrong I do drink other teas now but this is and I think will always be my goto tea.
Reviewer: Peter 09/23/2012
This may be my new fav tea.
Number of ratings: 14
Log in
to review this product.