Want free shipping? We have something better! Find out more!


The Business of Blends
One area we have been diving into more at The Tea Table is the craft of blends. While we have always offered our own flavored blends, in the last couple years we have ventured further into unflavored ones.
continue...

Triple Threat Temptation has been added to your basket.
Triple Threat Temptation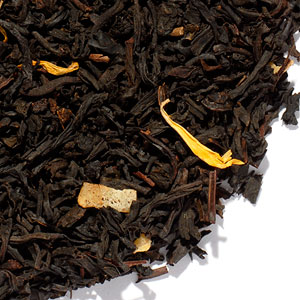 Triple Threat Temptation is an unbelievable combination that is perfect for sipping by the fire on crisp fall evening. The triple threat consists of white chocolate, coconut, and caramel in a black tea blend, with a hint of vanilla - sounds like a candy bar, but calorie free! Add milk and sugar for a real treat. Use 1 tsp. per cup and steep 3-5 minutes in freshly boiled water.
Average Customer Rating






Reviewer: Karen 11/21/2009
This is the most delicious tea ever! I drink only black teas and this is my favorite.
Number of ratings: 1
Log in
to review this product.