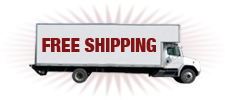 Free Shipping on Orders of $99 or More! Find out more!
Having trouble logging into your account? Click Here



Ceylon Lumbini Special Tea FBOPFEXS - SALE

Antony and Cleopatra Heart Shaped Black Tea - SALE



Subscribe to our email newsletter to learn about new teas, sales, and more. Newsletters are normally sent every other week, and nothing else will ever be sent when you subscribe.



Get the most out of Oolong Teas
Oolong teas cover the range from green to black, with a wide variety of flavors. Learn how to make the most of this wonderful tea category."
continue reading...

Follow Us!
Star of China Tea has been added to your basket.
Star of China Tea
Star of China tea is from Fuding in the north-eastern portion of the Fujian province of China. Fuding is considered by many to be the epicenter of hand-made tea production. Although many gardens produce this tea, the buds from which our Star of China is made come from the Rui Yun Tea Base, one of the finest gardens in the region. Once the large leaves have been steamed and are still damp, they are hand-stitched into the distinctive 5-pointed star shape. The tea workers who stitch the tea are respected specialists, and many of their families have been making the star for generations. Only 6 tons of this tea are produced annually. This is a truly breathtaking white tea that brews to a very pale green liquor and leaves no trace of bitterness even after steeping for 15 minutes. A delicate, soft, and sweet flavor with almost no astringency, it is less smoky than Snow Dragon and milder than Silver Needles. This rare tea is served at state functions in Beijing. Use 3-5 stars per cup and steep in 160-degree water for 4-5 minutes. Leaves may be re-infused once or twice. A sample is available for $2.50.
Average Customer Rating






Reviewer: jeff 02/03/2013
This is a wonderful tea. I love it .
Number of ratings: 2
Log in
to review this product.