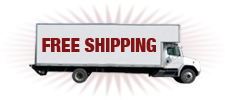 Free Shipping on Orders of $99 or More! Find out more!
Having trouble logging into your account? Click Here



Green Rooibos Oasis Tea - SALE


Lucky Dragon Hyson Green Tea (Young Hyson) - SALE



Subscribe to our email newsletter to learn about new teas, sales, and more. Newsletters are normally sent every other week, and nothing else will ever be sent when you subscribe.



Looking Back on 15 Years
"So, 15 years later, we remain determined to stay focused on our original goal. To offer a wide variety of the best teas available at reasonable prices."
continue reading...

Follow Us!
On The Waterfront Herbal Tea has been added to your basket.
On The Waterfront Herbal Tea
On The Waterfront Tea
is an herbal symphony with delicious mint notes and hints of peach and spice. Cleansing finish. Caffeine-free. Good hot or for iced tea. (See our
"How to Make Iced Tea"
section.) Peppermint, ginger, rosehips, spearmint, osmanthus petals, rose petals, rooibos, dried apple pieces, almond pieces, hibiscus. Use one teaspoon per cup and steep in freshly boiled water for 5-10 minutes.
Average Customer Rating






09/21/2012
This is the most refreshing summer iced tea I have tried. While the ingredients sound overwhelming the peppermint is what makes up the bulk of the flavor. Really worth a try.
Number of ratings: 1
Log in
to review this product.