Free Shipping on Orders of $99 or More! Find out more!
Having trouble logging into your account? Click Here

Tea of the Month Club - Winter Special
Roy Kirkham Infuser Mug - English Roses SALE
Roy Kirkham Infuser Mug - Redoute Rose SALE

View current newsletter?

Is it really in stock? Yes It Is!
In recent years, and especially the last several months, I've been receiving the same question from new customers. "Is what I want really in stock? The simple answer in our case is," YES, it is in stock."
continue reading...

Follow Us!
Orange Cookie Tea has been added to your basket.
Orange Cookie Tea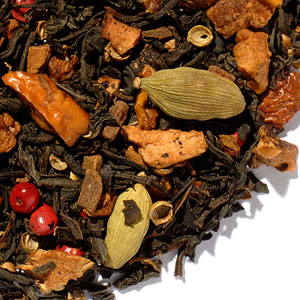 Our delicious Orange Cookie Tea combines black tea, apple pieces, cinnamon bits, coriander, flavoring, cardamom pods, orange slices, pink peppercorns, and cloves. Use one tsp. per cup and steep for 3-5 minutes in freshly boiled water.
Average Customer Rating






Reviewer: Bethany 09/29/2012
my absolute favorite!! it's like drinking hot liquid birthday cake!!
Number of ratings: 4
Log in
to review this product.