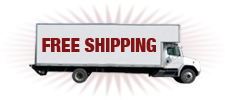 Free Shipping on Orders of $99 or More! Find out more!
Having trouble logging into your account? Click Here



Ceylon Lumbini Special Tea FBOPFEXS - SALE

Antony and Cleopatra Heart Shaped Black Tea - SALE



Subscribe to our email newsletter to learn about new teas, sales, and more. Newsletters are normally sent every other week, and nothing else will ever be sent when you subscribe.



Get the most out of Oolong Teas
Oolong teas cover the range from green to black, with a wide variety of flavors. Learn how to make the most of this wonderful tea category."
continue reading...

Follow Us!
Jasmine Dragon Tears Tea has been added to your basket.
Jasmine Dragon Tears Tea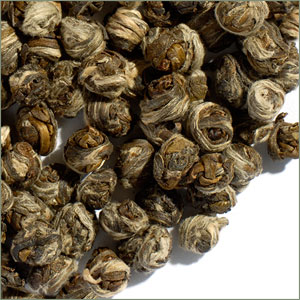 Jasmine Dragon Tears (sometimes called Jasmine Phoenix Pearls) is a delicate green tea is from the Wu Yi district of the Fujian Province of China. It is made from the top two leaves and the bud of the first three weeks of new season growth (late March/early April). At this time of the year, jasmine bushes are in bloom. Only the most fragrant blossoms are layered between the tea leaves, imparting their delicate aroma to the leaves. The leaves are then hand-rolled into pearls that open up when infused. This tea has a pale green liquor and a lovely jasmine flavor. The aroma is perfectly heavenly! Infuse 6-8 pearls per cup in water that is 180 degrees for about three minutes. Do not remove the leaves from the cup. Add more water as needed for about three infusions or until the flavor is exhausted. A sample is available for $2.50.
Average Customer Rating






09/08/2013
This delicate jasmine tea is my favorite green tea. My husband, who generally prefers black teas [Assam Gingia is his current favorite], he greatly enjoys adding Dragon Tears to his tea to make his tea a bit more mild, and to add to the complexity. He grinds the Assam with the dragon tears in his blender [a Vita-Mix blender], to both make the teas into a definite consistent milder tea than the Assam alone. It is surprising how well the jasmine taste is definitely present in the mix. I was pleasantly surprised with the blend he makes, although I usually prefer my "chocolate chai" [I am addicted to chocolate]. If you like jasmine teas, you MUST try Jasmine Dragon Tears. It is DEFINITELY worth the price!!
Reviewer: Eris 02/10/2013
My favorite jasmine on this site. Worth every penny.
Number of ratings: 4
Log in
to review this product.