Want free shipping? We have something better! Find out more!


The Business of Blends
One area we have been diving into more at The Tea Table is the craft of blends. While we have always offered our own flavored blends, in the last couple years we have ventured further into unflavored ones.
continue...

Fine Ti Kuan Yin Oolong Tea has been added to your basket.
Fine Ti Kuan Yin Oolong Tea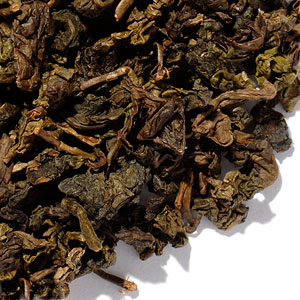 Surpassing the quality of the commonly available budget Ti Kuan Yins, this grade from the Chinese Anxi County is a terrific value. Don't be fooled by the low price. Its golden-yellow liquor is smooth and fragrant, carrying a refreshing, fruity aroma as well as the sought-after orchid-like flavor. A sweet smokiness not usually found in Ti Kuan Yins adds a pleasant and surprising depth. Use one heaping teaspoon per cup and steep 2 minutes in near boiling water.
Average Customer Rating






Reviewer: Mary 09/08/2012
Very good tea. Very good.
Number of ratings: 2
Log in
to review this product.