Free Shipping on Orders of $99 or More! Find out more!
Having trouble logging into your account? Click Here

Cafe Style Glass Teapot w/infuser

View current newsletter?

The Perfect Gift!
Our Tea of the Months Clubs come in 4, 6 and 12 shipment options in a variety of plans and now include a Free Bonus Item. The perfect gift that keeps on giving all year long!
continue reading...

Follow Us!
Earl Grey Cream Tea has been added to your basket.
Earl Grey Cream Tea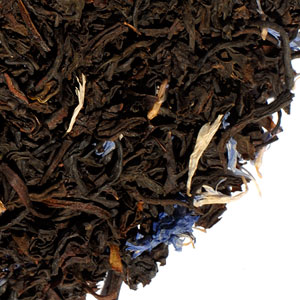 This blend combines the finest black tea along with Earl Grey's signature bergamot flavor. It also boasts a smooth creaminess with vanilla overtones for a special experience in tea flavor. Use 1 tsp. of leaves per cup and brew 3-5 minutes in freshly boiled water.
Average Customer Rating






Reviewer: Chris 06/21/2011
This is my favorite everyday tea. It is great hot or cold. The vanilla is not overdone. It adds a nice smooth texture which is extremely enjoyable. It is a 10/10.
Reviewer: Cameron 02/20/2013
Test. EGC review & rating.
Reviewer: Gale 02/15/2013
This version of Cream Earl Grey is very good with just the right amount of bergamot so that it is not overly strong. The slight hint of vanilla adds a depth and smoothness that makes you say ummmmmm.
Number of ratings: 6
Log in
to review this product.