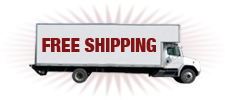 Free Shipping on Orders of $99 or More! Find out more!
Having trouble logging into your account? Click Here



Green Rooibos Oasis Tea - SALE


Lucky Dragon Hyson Green Tea (Young Hyson) - SALE



Subscribe to our email newsletter to learn about new teas, sales, and more. Newsletters are normally sent every other week, and nothing else will ever be sent when you subscribe.



Looking Back on 15 Years
"So, 15 years later, we remain determined to stay focused on our original goal. To offer a wide variety of the best teas available at reasonable prices."
continue reading...

Follow Us!
Casablanca Tea has been added to your basket.
Casablanca Tea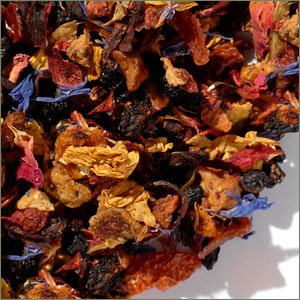 Casablanca Tea is our best-selling herbal tea of all time!Casablanca Tea
is a caffeine-free fruit blend that has a very exotic flavor profile. Think of a Saturday market where the fresh smells of various fruits tantalizinglyblend in the air. This tea is a melody of fruits with sweet notes of raspberry and strawberry that come to the foreground as well as tart flavors of more exotic fruits. The delicious blend makes for a refreshing iced tea in the summertime or a hot summertime-reminder in the winter. Contains driedapple pieces, hibiscus, rose hip peels, elderberries, raspberry, strawberry, kiwi, and passion fruit pieces, sunflower, cornflower, and rose petals, and natural flavors. Steep one teaspoon at least 5 minutes in freshly boiled waterfor a hot tea and see our
"How to Make Iced Tea"
sectionfor how to make the perfect iced tea.
As an iced tea, Casablanca is hard to beat. It is refreshing and thirst-quenchingyet not overly sweet. For formal times, you could garnish the glass with a strawberry and a sprig of mint. For informal times, pour it into a glass, take itoutside, and enjoy it in the sunshine. If you have small children, you could use the tea to make popsicles.
Average Customer Rating






04/27/2011
This tea is amazing. One of the best teas I have ever had the pleasure of trying. Superb
02/10/2015
I'm usually not one for herbal teas but this is heavenly! In fact I'm ordering more right now:]
Reviewer: Lakisha 02/04/2015
I just fell in love! I ordered a sample a few days ago, received it today and fell in love. I always taste new teas before adding swetters etc. This needed nothing!!! The discription is very fitting. Wonderful. I am back to order more!
Reviewer: Ramona 09/24/2009
Wonderful aroma and nice, strong flavor. Love this blend.
04/13/2014
Wow, this is truly delicious and excellent herbal tea blend. I don't know what it is like hot, but iced it is nearly sublime. I got a sample pack and will definitely purchase a quantity with warm weather ahead. My compliments to the artisan blender of the Casablanca.
01/31/2013
Love this, but for first time users, it is naturally sweet, don't add too much sugar!
01/19/2013
This is definitely an "in your face" kind of tea! The flavors are sharp and crisp. It's a very happy tea.....a smile in a cup!
Number of ratings: 10
Log in
to review this product.