Peach and Ginger Tea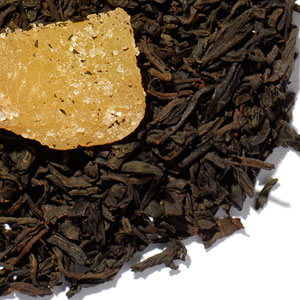 Peach and Ginger Tea is a rich black tea with pieces of dried ginger and dried peaches. Fabulous aroma! Use one teaspoon per cup and steep in freshly boiled water for 3-5 minutes.
Average Customer Rating





Reviewer: Phyllis 01/26/2014
Excellent taste. And I drink it for help with my stomach problems. It works!
Reviewer: Samantha 10/08/2013
This is one of my favorite teas! The sweetness of the peaches and the spice of the ginger are a very nice contrast in a black tea. If you're not used to much spice in your tea, this may be a bit overwhelming, but for me it's just perfect.
Reviewer: Amanda 05/14/2013
This tea is one of my favorites for sipping in the afternoon. Nice balanced flavor.
Number of ratings: 5
Log in
to review this product.