Fine Ti Kuan Yin Oolong Tea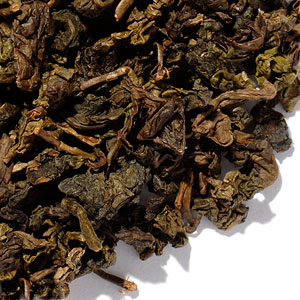 Surpassing the quality of the commonly available budget Ti Kuan Yins, this grade from the Chinese Anxi County is a terrific value. Don't be fooled by the low price. Its golden-yellow liquor is smooth and fragrant, carrying a refreshing, fruity aroma as well as the sought-after orchid-like flavor. A sweet smokiness not usually found in Ti Kuan Yins adds a pleasant and surprising depth. Use one heaping teaspoon per cup and steep 2 minutes in near boiling water.
Average Customer Rating






Reviewer: Mary 09/08/2012
Very good tea. Very good.
Number of ratings: 2
Log in
to review this product.