Drum Mountain White Cloud Tea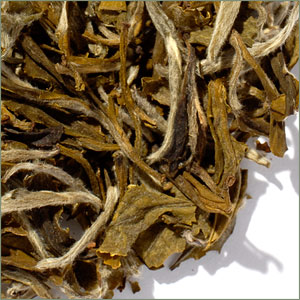 Drum Mountain White Cloud white tea is grown today on the very mountain tops where the monks of the historic Buddhist Drum Mountain Monastery grew their teas for centuries. This tea is highly aromatic with a sweet, slightly nutty and mildly fruity flavor. Use 2 heaping soup spoons per cup and steep 5-7 minutes in steaming water. Good for multiple infusions. A sample is available for $1.50.
Average Customer Rating






Reviewer: chuck 01/27/2013
Amazing. Actually has a better taste on the 2nd infusion
Number of ratings: 3
Log in
to review this product.