Want free shipping? We have something better! Find out more!


The Business of Blends
One area we have been diving into more at The Tea Table is the craft of blends. While we have always offered our own flavored blends, in the last couple years we have ventured further into unflavored ones.
continue...

Yunnan Golden Buds has been added to your basket.
Yunnan Golden Buds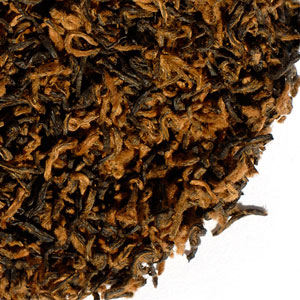 This tea may be a Yunnan, but it has a dark cocoa taste more commonly associated with Fujian "Golden Monkey" teas. Particularly sensitive to palate, it can taste quite different from moment to moment. The sign of a truly fine, complex tea. Yunnan Golden Buds is something of a tea drinking adventure. Use 1 tsp of leaves and brew 3-5 minutes in freshly boiled water.
Average Customer Rating






Reviewer: margie 09/06/2012
One of my favorite teas
Number of ratings: 2
Log in
to review this product.