Want free shipping? We have something better! Find out more!


The Business of Blends
One area we have been diving into more at The Tea Table is the craft of blends. While we have always offered our own flavored blends, in the last couple years we have ventured further into unflavored ones.
continue...

Superior Ti Kuan Yin Oolong Tea has been added to your basket.
Superior Ti Kuan Yin Oolong Tea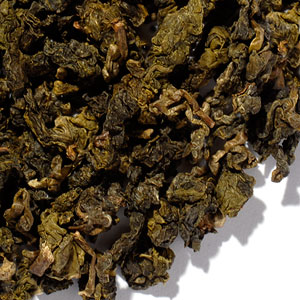 A premium Ti Kuan Yin with medium body and a surprisingly pronounced floral aroma and flavor. The perfect choice for anyone seeking the best of the trademark Ti Kuan Yin character. Use one heaping teaspoon per cup and steep 2.5 minutes in near boiling water. Good for multiple infusions.
Average Customer Rating






Reviewer: Toby 07/03/2011
For being a fairly cheap Oolong, this tea is fantastically smooth with a delicately sweet taste. I suggest at least sampling it, you will end up buying it!
Number of ratings: 3
Log in
to review this product.