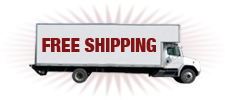 Free Shipping on Orders of $99 or More! Find out more!
Having trouble logging into your account? Click Here



Ceylon Lumbini Special Tea FBOPFEXS - SALE

Antony and Cleopatra Heart Shaped Black Tea - SALE



Subscribe to our email newsletter to learn about new teas, sales, and more. Newsletters are normally sent every other week, and nothing else will ever be sent when you subscribe.



Get the most out of Oolong Teas
Oolong teas cover the range from green to black, with a wide variety of flavors. Learn how to make the most of this wonderful tea category."
continue reading...

Follow Us!
Supreme Gunpowder Tea has been added to your basket.
Supreme Gunpowder Tea
Gunpowder tea, traditionally made using green tea, is named for the fact that its visual appearance resembles that of gunpowder. The tea leaves are specially selected for quality, size, and style so that they can be rolled into very small, tight pellets.

Supreme Gunpowder is a fruitier variation of our Temple of Heaven Gunpowder, with a slight citrus character and lacking the smokiness.Use 3/4 teaspoon per cup and steep 1-2 minutes in steaming water.
Average Customer Rating





Reviewer: Stephen 10/01/2013
Great tea at an excellent price. I like my tea strong, and this can be. However the hint of citrus cuts the bitter vegetal tones and makes for a very pleasing flavor.
Number of ratings: 1
Log in
to review this product.