Want free shipping? We have something better! Find out more!


The Business of Blends
One area we have been diving into more at The Tea Table is the craft of blends. While we have always offered our own flavored blends, in the last couple years we have ventured further into unflavored ones.
continue...

Samovar Blend Tsarina Tea has been added to your basket.
Samovar Blend Tsarina Tea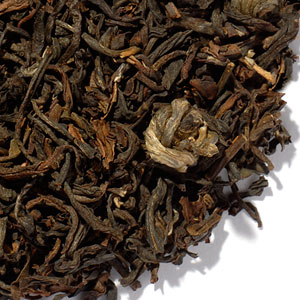 Samovar Blend Tsarina Tea is a blend of tippy Yunnan and Assam teas with hand rolled China green tea pearls. Formulated in the late nineteenth century for the czars of Russia. Beautiful looking and delicious. A great afternoon tea. Use one teaspoon per cup and steep in freshly boiled water for 3-5 minutes.
Average Customer Rating





Reviewer: Daniel 07/21/2012
Very nice flavor. Actually think it makes a great morning tea.
Number of ratings: 3
Log in
to review this product.