Free Shipping on Orders of $99 or More! Find out more!
Having trouble logging into your account? Click Here

Roy Kirkham Infuser Mug - Redoute Rose SALE
Covered Mug - Summertime Yellow SALE
Taylors of Harrogate Spiced Christmas Tea - SALE

View current newsletter?

The Perfect Gift!
Our Tea of the Months Clubs come in 4, 6 and 12 shipment options in a variety of plans and now include a Free Bonus Item. The perfect gift that keeps on giving all year long!
continue reading...

Follow Us!
Samovar Blend Tsarina Tea has been added to your basket.
Samovar Blend Tsarina Tea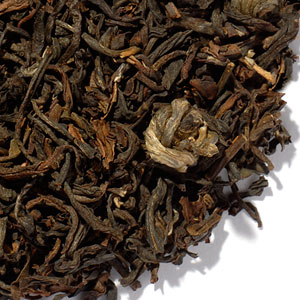 Samovar Blend Tsarina Tea is a blend of tippy Yunnan and Assam teas with hand rolled China green tea pearls. Formulated in the late nineteenth century for the czars of Russia. Beautiful looking and delicious. A great afternoon tea. Use one teaspoon per cup and steep in freshly boiled water for 3-5 minutes.
Average Customer Rating





Reviewer: Daniel 07/21/2012
Very nice flavor. Actually think it makes a great morning tea.
Number of ratings: 3
Log in
to review this product.