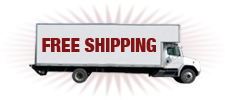 Free Shipping on Orders of $99 or More! Find out more!
Having trouble logging into your account? Click Here


Cafe Style Glass Teapot w/infuser


Adele Cup and Saucer - Red SALE

View current newsletter?

Is it really in stock? Yes It Is!
In recent years, and especially the last several months, I've been receiving the same question from new customers. "Is what I want really in stock? The simple answer in our case is," YES, it is in stock."
continue reading...

Follow Us!
Rum Cream Tea has been added to your basket.
Rum Cream Tea
Rum Cream Tea is a delicious strong black tea with coconut shreds, wild strawberry leaves, rum and cream flavors, and safflower petals. Use 1 tsp. per cup and steep 3 minutes in freshly boiled water.
Average Customer Rating





Reviewer: Rebekah 05/13/2012
I was surprised at how much of a strawberry overtone this tea had. It was a bit fruitier than I expected, but still tasty. It wasn't too strong on the coconut for me, but I followed the directions exactly.
Reviewer: Sara 02/11/2012
Only get this tea if you love coconut. Very strong hints of it. The smell is great when you open the bag, but make sure the tea is not over brewed.
Number of ratings: 3
Log in
to review this product.