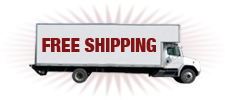 Free Shipping on Orders of $99 or More! Find out more!
Having trouble logging into your account? Click Here



Ceylon Lumbini Special Tea FBOPFEXS - SALE

Antony and Cleopatra Heart Shaped Black Tea - SALE



Subscribe to our email newsletter to learn about new teas, sales, and more. Newsletters are normally sent every other week, and nothing else will ever be sent when you subscribe.



Get the most out of Oolong Teas
Oolong teas cover the range from green to black, with a wide variety of flavors. Learn how to make the most of this wonderful tea category."
continue reading...

Follow Us!
Russian Earl Grey Tea has been added to your basket.
Russian Earl Grey Tea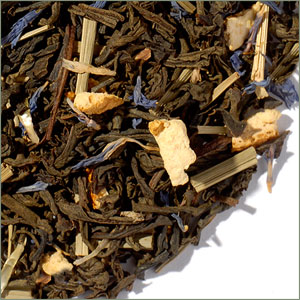 Tea has been consumed in Russia for centuries. The drink was first introducedto the country during the Tsarist era in 1618. The Chinese ambassador to Moscow at the time presented Tsar Michael Fedorovich with several chests of tea as a gift. Although the Tsar accepted the gift with legendary Russiangrace, the tea was not very well received at first. The Tsar and the people ofhis court were accustomed to drinking warm fruit and herbal beverages, thereforefinding the new beverage slightly bitter. According to Russian folklore, it was one of Tsar Michael's chefs who came up with the idea of adding fruit and spice to the tea in order to enhance its flavor. Various blends were experimentedwith using combinations of ginger, salt, orange peel, rice, onions, and various herbs and spices. The most popular of these blends, however, were the more heavily sweetened versions based on citrus fruit. As years wore on, tea consumed in this fashion spread throughout Russia, and samovars, a unique and traditional Russian teapot, became ubiquitous throughout thecontinent. To this day, Russians are among the highest per capita tea drinkersin the world and enjoy the drink at all times of the day.

Our Russian Earl Grey was created in honor of Tsar Michael and in keeping with the Russian tradition, orange peel and lemongrass were addedto the tart character of bergamot (the citrus fruit used to flavor all Earl Greys) creating an unquestionable citrus flavor! Enhanced with cornflower petals. Adda splash of milk to really bring out the citrus overtones of the blend - or addsome sugar to sweeten it up Russian style! Use one teaspoon per cup and steep 3 minutes in freshly boiled water.
Average Customer Rating






12/07/2010
Nice, mellow, calming. Remind me of the instant Russian tea mixture only more sophisticated.
Reviewer: Daniel 02/17/2013
My favorite tea by a mile. My every morning begins with a cup of this. Can't recommend enough.
Reviewer: Richard 10/10/2012
A nice light tea for the evening that I will be keeping on hand.
Number of ratings: 5
Log in
to review this product.