Want free shipping? We have something better! Find out more!


The Business of Blends
One area we have been diving into more at The Tea Table is the craft of blends. While we have always offered our own flavored blends, in the last couple years we have ventured further into unflavored ones.
continue...

Cherry Rose Rooibos Tea has been added to your basket.
Cherry Rose Rooibos Tea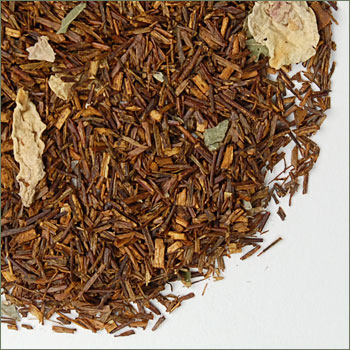 Cherry Rose Rooibos is choice-grade rooibos blended with rose petals, blackberry leaves and natural cherry flavor. Cherry Rose Rooibos produces a deliciously light cup with sweet floral notes and mellow herbal undertones.

Rooibos (pronounced "roy bus") is made from the needle-like leaves of a caffeine-free bush native to South Africa. It is oxidized like black tea, and is a popular alternative to decaffeinated black tea. Good both hot and cold, it has a mild flavor and won't turn bitter with extended brewing.

Log in to review this product.