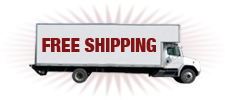 Free Shipping on Orders of $99 or More! Find out more!
Having trouble logging into your account? Click Here


Cafe Style Glass Teapot w/infuser


Adele Cup and Saucer - Red SALE

View current newsletter?

Is it really in stock? Yes It Is!
In recent years, and especially the last several months, I've been receiving the same question from new customers. "Is what I want really in stock? The simple answer in our case is," YES, it is in stock."
continue reading...

Follow Us!
Rooibos Cream Caramel Tea has been added to your basket.
Rooibos Cream Caramel Tea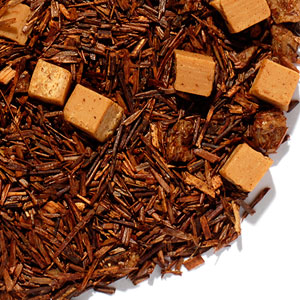 Rooibos Cream Caramel is rooibos flavored with vanilla, caramel bits, almond and safflower blossoms. Great with desserts! Caffeine-free.

Rooibos (pronounced "roy bus") is made from the needle-like leaves of a caffeine-free bush native to South Africa. It is oxidized like black tea, and is a popular alternative to decaffeinated black tea. Good both hot and cold, it has a mild flavor and won't turn bitter with extended brewing.
Average Customer Rating





03/22/2012
Good, but you can't reuse the leaves, since the caramel melts, and I can't drink a whole pot.
04/19/2014
Easily one of the best teas I have ever had.
01/17/2014
This tea is absolutely delicious. I am a relatively new tea drinker. Instead of dessert, I brew a pot and my cravings for dessert are satisfied. Will buy again and again.
01/10/2013
I am on my 2nd cup, and am completely enjoying this tea! Light and simple, purely delicious! Enjoying it with a little agave, great as a dessert!
Number of ratings: 7
Log in
to review this product.