Free Shipping on Orders of $99 or More! Find out more!
Having trouble logging into your account? Click Here

Roy Kirkham Infuser Mug - Redoute Rose SALE
Covered Mug - Summertime Yellow SALE
Taylors of Harrogate Spiced Christmas Tea - SALE

View current newsletter?

The Perfect Gift!
Our Tea of the Months Clubs come in 4, 6 and 12 shipment options in a variety of plans and now include a Free Bonus Item. The perfect gift that keeps on giving all year long!
continue reading...

Follow Us!
Natural Pearl River Tea has been added to your basket.
Natural Pearl River Tea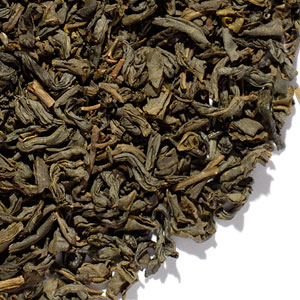 From Shanghai, China, Natural Pearl River is the perfect green tea. With an even, curly leaf, this tea is hand-sorted to select only the leaves that can curl in this manner. Further, the plucking only takes place in the pre- dawn, when the leaf is covered with a misty dew, which improves the taste and imparts a fullness to the tea character. The liquor has good body and depth without being too earthy. Nice green color and a clean taste. Farmed without pesticides. Use one heaping teaspoon per cup and steep 3 minutes in steaming water.

Log in to review this product.