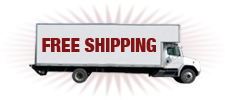 Free Shipping on Orders of $99 or More! Find out more!
Having trouble logging into your account? Click Here



Green Rooibos Oasis Tea - SALE


Lucky Dragon Hyson Green Tea (Young Hyson) - SALE



Subscribe to our email newsletter to learn about new teas, sales, and more. Newsletters are normally sent every other week, and nothing else will ever be sent when you subscribe.



Looking Back on 15 Years
"So, 15 years later, we remain determined to stay focused on our original goal. To offer a wide variety of the best teas available at reasonable prices."
continue reading...

Follow Us!
Night of the Iguana Chocolate Chai Tea has been added to your basket.
Night of the Iguana Chocolate Chai Tea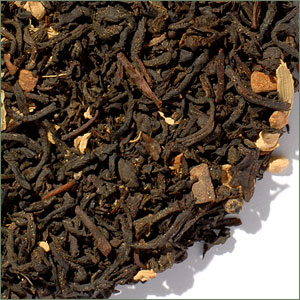 If you like chai, you've got to try Night of the Iguana Chocolate Chai! Named after the last major box office success for Tennessee Williams, the distinguished Americanplaywright - and a noted tea lover! The play features a captive iguana tied upto the edge of a veranda while a cast of characters discuss their complicated lives. As opposed to the plot of the play, however, Night of the Iguana Chocolate Chai tea is delightfully complex. This blend uses spices fromthe Malabar coast of India which provide a nice balance without being too spicy, and a touch of chocolate for mystery. Contains: a full-bodied Assamblack tea base with white chocolate (dairy), ginger, cardamom, coriander, cinnamon, cloves, black pepper and natural flavors. Be sure to turn your container of chai upside-down a few times as the powdered spices can settle at the bottom of a bag during transit, or over time on a shelf. Use one teaspoon per cup and steep 3-5 minutes in freshly boiled water. Add milk and sugar for a richer treat.
Average Customer Rating





03/22/2012
Pretty good. A bit harsher than I like.
Reviewer: Phil 12/17/2015
No milk or sweetener for me.....I'm a tea purist. Saying that, this is not too bad as far as chai goes. Aroma is definitely chocolately. Nice little kick from the spices. Too many chai are "sickenly sweet". That being said, this is probably one of the better chai I've had.
Reviewer: Crystal 03/07/2011
This chai is delicious! I used milk and honey and it was perfect.
Reviewer: Samantha 02/19/2015
This is my favorite flavored chai tea. Pairs well with a little milk and splenda.
Reviewer: Jennifer 11/19/2010
This is an amazing tea....very different. It actually tastes like Mexican Hot Cocoa since it's spicy and chocolaty. Hubby, who is lactose intolerant, loves it because he gets the taste of hot chocolate without the milk.
Reviewer: Daniel 09/13/2010
[Personal review] Delicious chai! The chocolate gives it a unique spin. So good with sugar and milk!
05/19/2013
[different from the Jan. Barbara] I have loved Assam tea ever since I first tasted it, as I love strong, full-flavored teas. The mix of spices is perfect for me, as I am also a chocolate lover. Of COURSE I use milk and sweetener in it; it was the British way when they named it their favorite tea in India several years ago [when it was still under their influence]. I'd give it 6 stars if it were allowed....
Number of ratings: 10
Log in
to review this product.