Want free shipping? We have something better! Find out more!


The Business of Blends
One area we have been diving into more at The Tea Table is the craft of blends. While we have always offered our own flavored blends, in the last couple years we have ventured further into unflavored ones.
continue...

Mountain Morning Natural Tea has been added to your basket.
Mountain Morning Natural Tea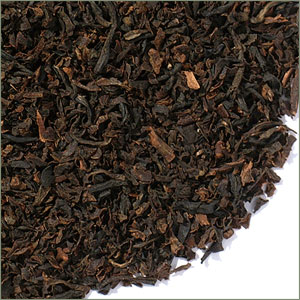 Mountain Morning Blend Tea is robust yet velvety smooth, blends pesticide-free black tea from China and Tanzania and is malty and full-bodied without the astringency of most Assams or Irish Breakfast blends. Use 1 tsp. per cup and steep 4 minutes in freshly boiled water.
Average Customer Rating





05/05/2012
Very good morning tea.
03/04/2012
Very smooth and a full-bodied satisfying taste. My only fault is that it has a lot of tiny particles that go right through my extra-fine-mesh infusion basket.
Reviewer: Candace 03/04/2013
I didn't care for this one. Like previous review, too many small particles coming out of the basket. It didn't brew a deep color. Thought I'd accidently brewed an oolong. Wasn't full bodied to me, though it doesn't have the astringency. I didn't find it able to hold up to half and half and preferred the English Breakfast.
Number of ratings: 5
Log in
to review this product.