Free Shipping on Orders of $99 or More! Find out more!
Having trouble logging into your account? Click Here

Tea of the Month Club - Winter Special
Roy Kirkham Infuser Mug - English Roses SALE
Roy Kirkham Infuser Mug - Redoute Rose SALE

View current newsletter?

Is it really in stock? Yes It Is!
In recent years, and especially the last several months, I've been receiving the same question from new customers. "Is what I want really in stock? The simple answer in our case is," YES, it is in stock."
continue reading...

Follow Us!
Mango Medley Herbal Tea has been added to your basket.
Mango Medley Herbal Tea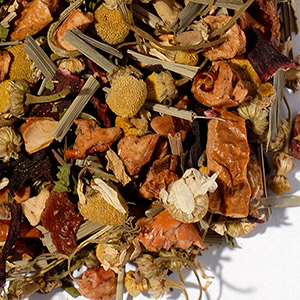 Mango Medley Herbal Tea is a house blend with an assortment of flavors certain to refresh and relax. Mango, apple and lemon pieces with rosehip, hibiscus, chamomile, lemongrass and just a touch of Oregon spearmint combine for a drink that is excellent both hot and cold.

Use one teaspoon per cup and steep for at least 8 minutes in freshly boiled water.

Log in to review this product.