Free Shipping on Orders of $99 or More! Find out more!
Having trouble logging into your account? Click Here

Tea of the Month Club - Winter Special
Roy Kirkham Infuser Mug - English Roses SALE
Roy Kirkham Infuser Mug - Redoute Rose SALE

View current newsletter?

Is it really in stock? Yes It Is!
In recent years, and especially the last several months, I've been receiving the same question from new customers. "Is what I want really in stock? The simple answer in our case is," YES, it is in stock."
continue reading...

Follow Us!
Monk's Blend Tea has been added to your basket.
Monk's Blend Tea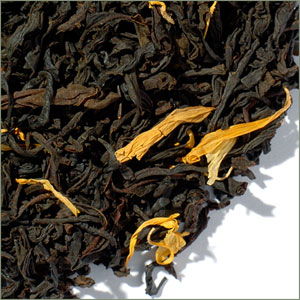 Originally, it is believed that Monk's Blend was developed by monks to support their life's desires as tea is an item that these monks considered good for the soul. The monks would drink this tea to help keep them awake during long periods of meditation. It is fair to say that this is an ancient and harmonious blend that we can still enjoy today. Our Monk's Blend is a perfect all-day treat; sweet and toasty with a subtle bouquet. The high-grown Ceylon used in this blend goes well with the smooth flavors of vanilla and grenadine. Enhanced with sunflower and calendula petals. Use one teaspoon per cup and steep 3-5 minutes in freshly boiled water.
Average Customer Rating





06/07/2011
This tea has wonderful flavor and smoothness, however a bit high on astringency. Mild grenadine flavor is different and balanced nicely with small amount of milk.
Number of ratings: 4
Log in
to review this product.