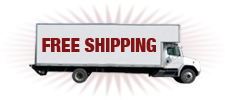 Free Shipping on Orders of $99 or More! Find out more!
Having trouble logging into your account? Click Here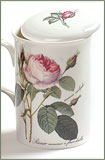 Roy Kirkham Infuser Mug - Redoute Rose SALE

View current newsletter?

Get the most out of Oolong Teas
Oolong teas cover the range from green to black, with a wide variety of flavors. Learn how to make the most of this wonderful tea category."
continue reading...

Follow Us!
Lapsang Souchong Superior Tea has been added to your basket.
Lapsang Souchong Superior Tea
Lapsang Souchong Superior Tea is black tea cured in pine wood smoke. Powerful smoky aroma and taste, yet smooth and pleasant. A favorite among men who've never liked "regular" tea. Use one heaping teaspoon per cup and steep 3-5 minutes in freshly boiled water.

There is a great story a customer told me once about a tea room somewhere in California that was serving Lapsang Souchong as their tea of the day. All day long they noted the smoky aroma of the tea, and didn't think anything of it. Turned out that the walls were on fire!
Average Customer Rating





Reviewer: Amber 05/05/2012
I received this tea as a sample, although i wish i had ordered more, it is delicious! The smokey flavor is quite blunt, coming in both the initial aroma, and the first sip, as opposed to an aftertaste. However it does not overpower the taste of the tea. It's like drinking a camp fire!
Reviewer: Jamie 02/04/2014
I bought this tea mainly for the boyfriend after reading other reviews. I guess he's not manly enough! lol. It's a little too smoky for us. It truly tastes like you're sipping campfire. A really unique flavor, but we have to be in the mood for it.
01/09/2014
I love this tea but my wife does not. Maybe it's a guy thing, but the smoky smooth flavor while strong is wonderful with cream in the AM. It's also good for a second pour, unlike most flavored black teas.
06/30/2012
My husband loves this tea. It's the only tea he will drink. He loves the smoky flavor and when friends smell it brewing they want some too.
Number of ratings: 3
Log in
to review this product.