Free Shipping on Orders of $99 or More! Find out more!
Having trouble logging into your account? Click Here

Roy Kirkham Infuser Mug - Redoute Rose SALE
Covered Mug - Summertime Yellow SALE
Taylors of Harrogate Spiced Christmas Tea - SALE

View current newsletter?

The Perfect Gift!
Our Tea of the Months Clubs come in 4, 6 and 12 shipment options in a variety of plans and now include a Free Bonus Item. The perfect gift that keeps on giving all year long!
continue reading...

Follow Us!
It's Afternoon Somewhere Tea has been added to your basket.
It's Afternoon Somewhere Tea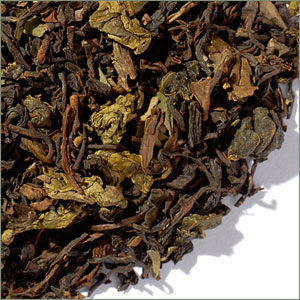 We have updated this house blend with a richer Oolong and a Single Estate Darjeeling for a more floral, sweeter taste. Be certain to follow the new brewing instructions. Designed for a late afternoon or evening treat, but it's so good, you'll enjoy it any time of day. Smooth and light with a hint of sweetness. Use 1 tsp. per cup and steep 2-2.5 minutes in nearly boiling water.
Average Customer Rating






Reviewer: Heidi 03/25/2013
While I love the Five o'clock Tea for anytime this is my Special time tea. This has more of the oolong flavor that I dearly love and therefore makes any time I drink it a more special time.
09/06/2012
didnt go for this tea so much because it took a long time to steep and get flavor. smooth.e
Reviewer: Robert 08/14/2012
Very interesting blend which continually grows on me. It is very smooth and great for afternoon or evening.
Reviewer: Sadie 08/11/2012
Excellent mix of teas. Perfect for an afternoon on the deck
Number of ratings: 6
Log in
to review this product.