Free Shipping on Orders of $99 or More! Find out more!
Having trouble logging into your account? Click Here

Roy Kirkham Infuser Mug - Redoute Rose SALE
Covered Mug - Summertime Yellow SALE
Taylors of Harrogate Spiced Christmas Tea - SALE

View current newsletter?

The Perfect Gift!
Our Tea of the Months Clubs come in 4, 6 and 12 shipment options in a variety of plans and now include a Free Bonus Item. The perfect gift that keeps on giving all year long!
continue reading...

Follow Us!
Hot Cinnamon Spice Tea has been added to your basket.
Hot Cinnamon Spice Tea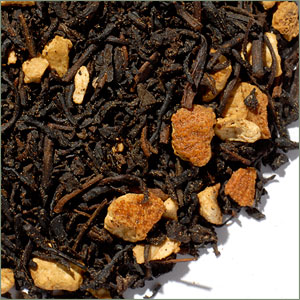 A wonderfully spicy and flavorful black tea blend with three types of cinnamon, orange peel, and sweet cloves. It is remarkably assertive, and that is its most admired quality. Use one teaspoon per cup and steep 3-5 minutes in freshly boiled water.
Average Customer Rating





09/23/2013
Best tea ever......my kids even ask for this tea every morning! Love the real cinnamon flavor and the sweet hot combo.
02/01/2013
This makes the best iced tea I've ever had. No sugar needed.
Reviewer: Candace 11/16/2012
I hated this one. Tasted like a fireball. Perhaps would be good if you were sick or mixing with rum. I mixed it half and half with an unflavored black and it was too overpowering with none of the subtle complexities of my favorite teas. I tried adding cream. Nothing made it better. I love the sample sizes. I only committed to 2 small pots.
Number of ratings: 3
Log in
to review this product.