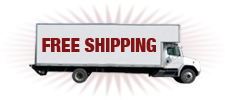 Free Shipping on Orders of $99 or More! Find out more!
Having trouble logging into your account? Click Here



Ceylon Lumbini Special Tea FBOPFEXS - SALE

Antony and Cleopatra Heart Shaped Black Tea - SALE



Subscribe to our email newsletter to learn about new teas, sales, and more. Newsletters are normally sent every other week, and nothing else will ever be sent when you subscribe.



Get the most out of Oolong Teas
Oolong teas cover the range from green to black, with a wide variety of flavors. Learn how to make the most of this wonderful tea category."
continue reading...

Follow Us!
Green Chai Tea has been added to your basket.
Green Chai Tea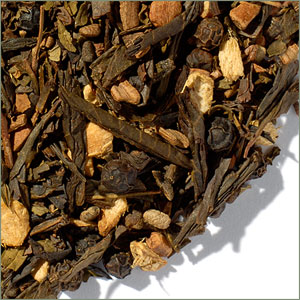 Our blend of Green Chai tea is a delicate China green tea in the sencha style blended with cardamom, ginger, cloves, pepper, cinnamon, spearmint and flavoring. Lovely spiced tea with just a hint of mint makes a delicious winter-time treat. Use 1 heaping tsp. per cup and brew 2-3 minutes in steaming water.
Average Customer Rating





Reviewer: Phil 12/27/2015
Received this as a sample and wasn't quite sure how to brew it. Do I brew it as a chai with boiling water, or do I brew it as a green to a 175 temp? Decided up boiling and it was ok. Not too good first time around, 2nd thru 4th steeps were much better. Pulled more spices that way. Maybe if I brewed at only 175 it would've been better. It's an okay tea, but as chai goes, Night of the Iguana choc chai is much better on cold chilly, cold nights
Number of ratings: 3
Log in
to review this product.