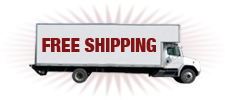 Free Shipping on Orders of $99 or More! Find out more!
Having trouble logging into your account? Click Here



Green Rooibos Oasis Tea - SALE


Lucky Dragon Hyson Green Tea (Young Hyson) - SALE



Subscribe to our email newsletter to learn about new teas, sales, and more. Newsletters are normally sent every other week, and nothing else will ever be sent when you subscribe.



Looking Back on 15 Years
"So, 15 years later, we remain determined to stay focused on our original goal. To offer a wide variety of the best teas available at reasonable prices."
continue reading...

Follow Us!
Five O'Clock Tea has been added to your basket.
Five O'Clock Tea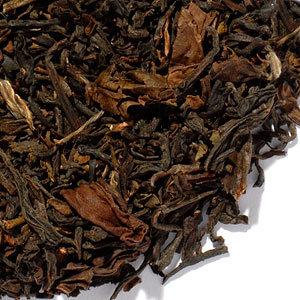 Our Five O'Clock Tea is a special House Blend of large leaf, single estate Darjeeling, highland Ceylon, and Oolong teas. This tea is so complex and tasty, we can hardly believe it is a blend. Very light and refreshing flavor with a delicate sweetness, just perfect for afternoon tea parties but great any time of day. Use one slightly heaping teaspoon per cup and steep three minutes (maximum) in nearly boiling (190 degree) water.

Five O'Clock Tea is rather sensitive to how it is steeped and should yield absolutely no astringency when prepared properly. It is definitely worth the extra care.
Average Customer Rating





Reviewer: Woodie 11/19/2011
I tried the sample of the Five O'Clock tea it's brisk and light and it's a good basic black afternoon tea.
Reviewer: Holly 04/05/2014
Very good tea when made as directed, to brew no more than 3 minutes and with nearly boiling water. Made this way, it's delicious and impressive. If you steep too long with boiling water, it becomes harsh and bitter.
Reviewer: Heidi 03/25/2013
This has become my favorite basic tea. Morning or after work it is a great anytime tea.
Reviewer: Daniel 01/14/2013
Fantastic taste for morning or afternoon. One of my favorites.
Reviewer: MEREDITH 12/11/2012
I tried the previous Five O'clock Tea and really didn't care for it. Never been a fan of Ceylon teas. I saw it was being blended differently, thought I'd give it a 2nd chance and requested a sample with my last order and WOW! I'm definitely putting this on my favorite list and ordering a jar full of this!
Reviewer: Sadie 08/11/2012
One of my favorite afternoon teas. Wonderful relaxing flavor
Number of ratings: 9
Log in
to review this product.