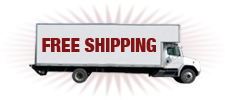 Free Shipping on Orders of $99 or More! Find out more!
Having trouble logging into your account? Click Here



Ceylon Lumbini Special Tea FBOPFEXS - SALE

Antony and Cleopatra Heart Shaped Black Tea - SALE



Subscribe to our email newsletter to learn about new teas, sales, and more. Newsletters are normally sent every other week, and nothing else will ever be sent when you subscribe.



Get the most out of Oolong Teas
Oolong teas cover the range from green to black, with a wide variety of flavors. Learn how to make the most of this wonderful tea category."
continue reading...

Follow Us!
Earl Grey Tea has been added to your basket.
Earl Grey Tea
The flavor of an Earl Grey tea depends on the quality and quantity of the oil used and the quality of the tea leaves. Our Earl Grey tea, from the classic British blender Taylor's of Harrogate, has a nice even flavor, good aroma, and is made from fine quality bergamot and China black teas. Use one teaspoon per cup and steep 3-5 minutes in freshly boiled water.

Earl Grey Tea is the most popular tea blend in the western world. Its distinctive flavor is derived from the addition of oil of bergamot, a highly aromatic oil made from the rind of the fruit of the Citrus bergamia, a citrus fruit typical of Southeast Asia and grown commercially in Italy. The tea is named after the second Earl Grey, who was the British Prime Minister in the early 1830s. He reputedly received tea flavored with bergamot oil as a diplomatic gift.
Average Customer Rating






Reviewer: Steve 01/17/2016
By far the best Earl Gray I have had. I have tried Many over the years.
07/02/2014
This is the best Earl Grey tea. My day would not get a good start without this.
Reviewer: Karen 02/22/2013
This is a delicious Earl Grey. I look forward to it every morning.
02/19/2013
Test 021913
Number of ratings: 7
Log in
to review this product.