Free Shipping on Orders of $99 or More! Find out more!
Having trouble logging into your account? Click Here

Cafe Style Glass Teapot w/infuser

View current newsletter?

The Perfect Gift!
Our Tea of the Months Clubs come in 4, 6 and 12 shipment options in a variety of plans and now include a Free Bonus Item. The perfect gift that keeps on giving all year long!
continue reading...

Follow Us!
Egyptian Chamomile Tea has been added to your basket.
Egyptian Chamomile Tea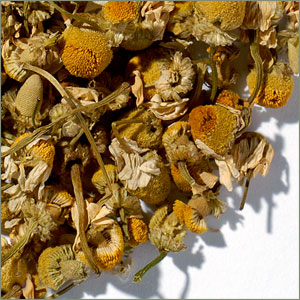 There are several varieties and countries of origin of chamomile - sometimes referred to as "bachelor buttons" because of the shape of the flower heads - but the best quality comes from the Nile River delta in Egypt. The sandy loam and nutrients from the Nile create perfect growing conditions. Chamomile flowers have a yellow center and white petals - they almost look like a daisy. The essential oils in the flowers produce a pleasant soothing aroma and a fruity character. The word "chamomile" derives from ancient Greek and translates as "ground apple" in reference to the fruity aroma.

Use a heaping teaspoon per cup and steep in freshly boiled water for 5-10 minutes.
Average Customer Rating






Reviewer: Matthew 02/10/2013
Excellent tea, light and fruity. Difficult to dislike, so if you are unsure you should just try some.
Number of ratings: 1
Log in
to review this product.