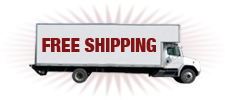 Free Shipping on Orders of $99 or More! Find out more!
Having trouble logging into your account? Click Here


Cafe Style Glass Teapot w/infuser


Adele Cup and Saucer - Red SALE

View current newsletter?

Is it really in stock? Yes It Is!
In recent years, and especially the last several months, I've been receiving the same question from new customers. "Is what I want really in stock? The simple answer in our case is," YES, it is in stock."
continue reading...

Follow Us!
Da Hong Pao Oolong Tea has been added to your basket.
Da Hong Pao Oolong Tea
Da Hong Pao Oolong (aka, "Big Red Robe") has a legendary history, reportedly having cured the mother of an Emperor of the Ming Dynasty, after which the Emperor sent large red robes to cloak the plants. Three of the original plants are reported to still exist and tea produced from them have sold for hundreds of dollars an ounce. In recent years, cuttings from these plants have been used to produce more reasonably priced varieties, resulting in this tea we now offer. Da Hong Pao is a lightly roasted Oolong similar to many Formosas, with a subtle rich, sweet flavor common to darker Oolongs. Use one heaping teaspoon per cup and steep 3 minutes in nearly boiling water.
Average Customer Rating




Reviewer: Mary 11/27/2011
Really great tea. Full smooth, satisfying, deep flavor.
Number of ratings: 2
Log in
to review this product.