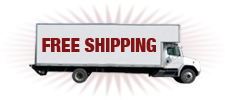 Free Shipping on Orders of $99 or More! Find out more!
Having trouble logging into your account? Click Here


Emperor's Seven Treasures Tea - SALE


Georgia Peach Rooibos Tea - SALE

View current newsletter?

Get the most out of Oolong Teas
Oolong teas cover the range from green to black, with a wide variety of flavors. Learn how to make the most of this wonderful tea category."
continue reading...

Follow Us!
Decaffeinated Hot Cinnamon Spice Tea has been added to your basket.
Decaffeinated Hot Cinnamon Spice Tea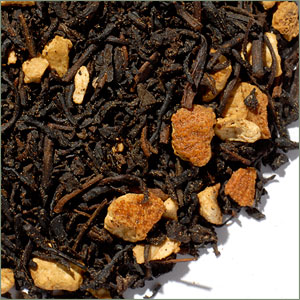 Decaffeinated Hot Cinnamon Spice Tea is a wonderfully spicy and flavorful black tea blend with three types of cinnamon, orange peel, and sweet cloves. It is remarkably assertive, and that is its most admired quality. A cup of our Decaffeinated Hot Cinnamon Spice will most definitely warm you up on a cold day. Use one teaspoon per cup and steep 3-5 minutes in freshly boiled water.

Our decaffeinated teas are naturally decaffeinated using a process that removes caffeine without using chemicals of any sort. The freshly plucked tea leaves are briefly soaked in water and gently flushed with carbon dioxide (CO2). The CO2 binds to the caffeine molecules and extracts them from the tea, leaving behind all the natural proteins that give tea its flavor. It also leaves many of the polyphenols and antioxidants intact, so it's still good for you.
Average Customer Rating





Reviewer: Stephanie 09/11/2012
I got a sample of this tea with my last order, and finally brewed it this morning. It is absolutely delicious!! Probably the best cinnamon spice tea I have ever had! I added one packet of SweetLeaf stevia sweetener, but I'm not sure it was necessary and may try it without next time. I'm hoping it holds up to multiple brews I definitely want another cup! I will surely be ordering some of this soon!
Number of ratings: 1
Log in
to review this product.