Want free shipping? We have something better! Find out more!


The Business of Blends
One area we have been diving into more at The Tea Table is the craft of blends. While we have always offered our own flavored blends, in the last couple years we have ventured further into unflavored ones.
continue...

Himalayan 2nd Flush Darjeeling Blend Tea has been added to your basket.
Himalayan 2nd Flush Darjeeling Blend Tea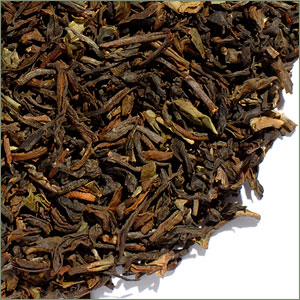 A blend of second flush (summer harvest) Darjeeling tea grown at 5,000 feet in the mist-covered foothills of the Himalayan Mountain Range, Darjeeling Himalayan Blend 2nd Flush tea brews to a lovely golden cup color, with a light to medium bodied cup, nice aroma, and full flavor. Use one teaspoon per cup and steep 2-3 minutes in freshly boiled water.
Average Customer Rating






02/28/2011
[Personal review] Excellent Darjeeling also great iced.
Number of ratings: 1
Log in
to review this product.