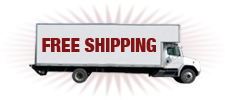 Free Shipping on Orders of $99 or More! Find out more!
Having trouble logging into your account? Click Here



Ceylon Lumbini Special Tea FBOPFEXS - SALE

Antony and Cleopatra Heart Shaped Black Tea - SALE



Subscribe to our email newsletter to learn about new teas, sales, and more. Newsletters are normally sent every other week, and nothing else will ever be sent when you subscribe.



Get the most out of Oolong Teas
Oolong teas cover the range from green to black, with a wide variety of flavors. Learn how to make the most of this wonderful tea category."
continue reading...

Follow Us!
Decaffeinated Earl Grey Tea has been added to your basket.
Decaffeinated Earl Grey Tea
Our Decaffeinated Earl Grey starts out with an excellent decaffeinated Ceylon to which the natural oil of bergamot is added, giving it the classic EarlGrey flavor. This is a nice medium-bodied tea that has a nice aroma. A very popular decaf that is naturally decaffeinated with CO2. Use one teaspoon per cup and steep 3 minutes in freshly boiled water.

Our decaffeinated teas are naturally decaffeinated using a process that removescaffeine without using chemicals of any sort. The freshly plucked tea leaves arebriefly soaked in water and gently flushed with carbon dioxide (CO2). The CO2binds to the caffeine molecules and extracts them from the tea, leaving behind all the natural proteins that give tea its flavor. It also leaves many of thepolyphenols and antioxidants intact, so it's still good for you.
Average Customer Rating






Reviewer: Donna 10/22/2014
One of the best Earl Grey blends I've ever had. Luscious lemony-bergamot scent when brewing but doesn't leave a heavy aftertaste as some other Earl Grey blends I've had do. Very glad I tried it. Will be ordering more.
Number of ratings: 1
Log in
to review this product.