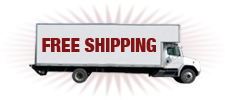 Free Shipping on Orders of $99 or More! Find out more!
Having trouble logging into your account? Click Here



Ceylon Lumbini Special Tea FBOPFEXS - SALE

Antony and Cleopatra Heart Shaped Black Tea - SALE



Subscribe to our email newsletter to learn about new teas, sales, and more. Newsletters are normally sent every other week, and nothing else will ever be sent when you subscribe.



Get the most out of Oolong Teas
Oolong teas cover the range from green to black, with a wide variety of flavors. Learn how to make the most of this wonderful tea category."
continue reading...

Follow Us!
Coconut Tea has been added to your basket.
Coconut Tea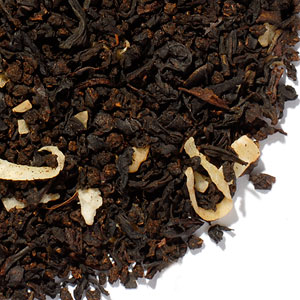 Our Coconut Black Tea blend has big coconut shavings! The sweet andluscious taste makes this coconut tea great with dessert, or it can itself be the dessert! The tropical coconut flavor mixes perfectly with a little milk and a dash of sugar. Use one teaspoon per cup and steep for 3-5 minutes in freshly boiled water.
Average Customer Rating






Reviewer: Jamie 02/04/2014
I got a sample of this tea and I'm glad I did. The flavor of the coconut is awesome. It's the perfect amount. Tasted great with or without sugar.
Reviewer: Daniel 01/21/2013
Very nice! The coconut gives a nice twist to an already excellent black tea. Great with or without sugar.
10/09/2012
Excellent tea hot or cold. Favorite of mine and my family. Mild black tea and then the after taste is lovely hawaiian coconut. Always a go to!!!!
Number of ratings: 3
Log in
to review this product.