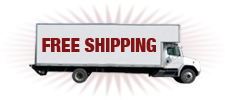 Free Shipping on Orders of $99 or More! Find out more!
Having trouble logging into your account? Click Here



Green Rooibos Oasis Tea - SALE


Lucky Dragon Hyson Green Tea (Young Hyson) - SALE



Subscribe to our email newsletter to learn about new teas, sales, and more. Newsletters are normally sent every other week, and nothing else will ever be sent when you subscribe.



Looking Back on 15 Years
"So, 15 years later, we remain determined to stay focused on our original goal. To offer a wide variety of the best teas available at reasonable prices."
continue reading...

Follow Us!
Chamomile Lemongrass Tea has been added to your basket.
Chamomile Lemongrass Tea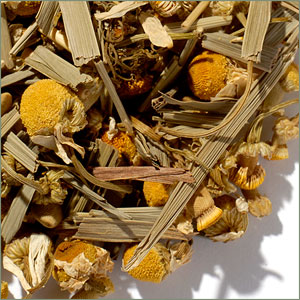 On its own, chamomile tea produces a sweet cup with notes of honey and subtle tones of apple. Lemongrass, which contains citronella, produces a cup that is fresh and herbal with light touches of bitter lemon and even lighter touchesof orange. Together in our Chamomile Lemongrass Tea, the cup they produce is a heavenly blend of the two. A refreshing yet soothing caffeine-free blend! Use one heaping teaspoon per cup and brew 5-10 minutes in freshly boiled water.
Average Customer Rating






Reviewer: Phil 12/30/2014
Wonderfully balanced - a terrific blend with two highly complementary flavors. A perfect evening tea. Kudos ,
Reviewer: Leslie 05/06/2013
I got this as a sample, having enjoyed chamomile in the past. I fell in love with it after one cup. The lemongrass helps keep the chamomile from being overly sweet, making the tea incredibly smooth and relaxing. I can't recommend it highly enough as an early evening tea.
01/19/2013
This is just a crazy gentle tea. The ritual of drinking the tea....the scent, the beautiful look of the tea itself and of course, the flavor...make this one of my "I just need something to make this day better" teas!
Number of ratings: 4
Log in
to review this product.