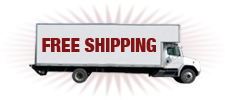 Free Shipping on Orders of $99 or More! Find out more!
Having trouble logging into your account? Click Here



Ceylon Lumbini Special Tea FBOPFEXS - SALE

Antony and Cleopatra Heart Shaped Black Tea - SALE



Subscribe to our email newsletter to learn about new teas, sales, and more. Newsletters are normally sent every other week, and nothing else will ever be sent when you subscribe.



Get the most out of Oolong Teas
Oolong teas cover the range from green to black, with a wide variety of flavors. Learn how to make the most of this wonderful tea category."
continue reading...

Follow Us!
Chocolate Mint Black Tea has been added to your basket.
Chocolate Mint Black Tea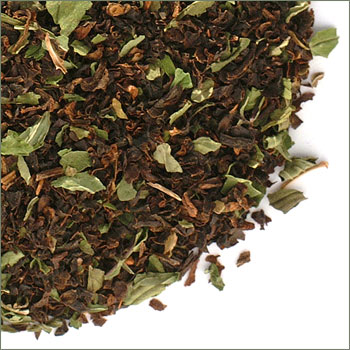 We made this blend (and its decaf counterpart) at the request of a local tea room that serves our tea. Chocolate Mint Black Tea is a delicious black tea blend with peppermint, coconut flakes, cocoa bits, chocolate chips, and natural flavors. Add milk and sugar for an even creamier treat! Use one teaspoonper cup and steep 3-5 minutes in freshly boiled water.
Average Customer Rating





Reviewer: Samantha 04/25/2012
This black tea, to me, really needs its milk and sugar to shine. I always try it plain and without milk first, and the flavors just seemed a bit off to me until I added the accoutrement. If you like your black tea with milk though, this tea is a very yummy treat! The balance of the tea with the flavoring is wonderful, it's like a cupful of mint chocolate chip ice cream, without all the fat and calories!
Reviewer: Lisabeth 12/03/2009
This is an outstanding tea, from its aroma to its taste; a truly welcome addition to your tea selection.
02/04/2014
The mint was really nice in this tea. Good for the winter. A lot of mint teas taste too much like imitation peppermint candy to me. I definitely needed a little sugar and milk to bring it all together.
12/19/2012
I keep this one in stock at home, everyone loves it.
Reviewer: Daniel 07/21/2012
Definitely needs sweetening at the minimum, but a nice combo of flavors.
Number of ratings: 4
Log in
to review this product.