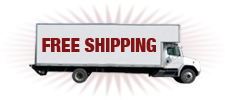 Free Shipping on Orders of $99 or More! Find out more!
Having trouble logging into your account? Click Here



Ceylon Lumbini Special Tea FBOPFEXS - SALE

Antony and Cleopatra Heart Shaped Black Tea - SALE



Subscribe to our email newsletter to learn about new teas, sales, and more. Newsletters are normally sent every other week, and nothing else will ever be sent when you subscribe.



Get the most out of Oolong Teas
Oolong teas cover the range from green to black, with a wide variety of flavors. Learn how to make the most of this wonderful tea category."
continue reading...

Follow Us!
Buckingham Palace Garden Party Tea has been added to your basket.
Buckingham Palace Garden Party Tea
Every May, the Queen holds a garden party at Buckingham Palace. The tea that is served is a long time favorite and delicious medley specially selected for thisoccasion. Intriguing hints of a high-grown Earl Grey flavored Ceylon effortlessly complement the soft jasmine notes of a China green tea. Couple this with malty Assam and golden Kenyan tea and you have one of the most flavorful teasto come from the British Isles. Enjoy this lovely English blend and be a part of the annual traditionin the west gardens of Buckingham Palace! Jasmine and cornflower petals added for beautiful color. Use one teaspoon per cup and steep in freshly boiled water for 3-5 minutes.
Average Customer Rating






05/03/2012
I love this tea- like the other reviewer said, I could drink it all day. It has just the right balance of floral notes and more substantial flavors.
Reviewer: andy 11/26/2011
I'm not a fan of black tea I mostly drink green tea. But this blend is pretty good. Not overpowering on the bergamot oil like in the Earl Grey
02/07/2011
I could drink this tea all day. It has a very nice mixture of floral and earl grey with light hints of Ceylon and green tea. A Very smoothe and elegant. Highly recommended.
Reviewer: Janet 11/16/2014
GREAT afternoon tea... especially on a cold and snowy day!
Reviewer: Jennifer 09/02/2014
Wonderful tea for a fancy tea party or for enjoying any time! Best hot.
Reviewer: Stuart 01/15/2013
Love the smoothness of this tea. The flavor is very pleasant with just a hint of bergomot. I had it with milk and honey and it was superb.
Number of ratings: 9
Log in
to review this product.